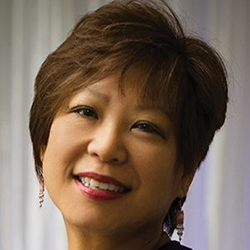 Julie Chan 
Julie Chan is the Global Consumer Engagement Lead at Pfizer Consumer Healthcare.  Julie is responsible for elevating Communications strategy to drive business results.  Her experience leading Media, Digital, Agency Relations, Marketing Excellence & eCommerce initiatives in both Global and Domestic markets with leading CPG, Pharm, OTC, Telecommunications companies has led to multiple roles at Advertising Agencies and Consumer Healthcare Companies.  
An advocate of consistent brand equity & driving effective campaigns, Julie enjoys working with global teams to identify and overcome the underlying consumer tension.
See the current issue
of The Internationalist magazine
Find out how to sponsor an issue of Trendsetters
---
If you have spotted a trend or given a recent presentation on a global issue, please tell use and don't forget a photo of yourself!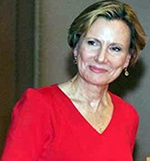 To submit to Trendsetters, contact me at: linkedin.com/in/deborah-malone-ab5897,
The Internationalist group on LinkedIn: https://www.linkedin.com/groups/2560753/or at Twitter--@DMaloneIntl
TRENDSETTERS: Pfizer Consumer Healthcare's Julie Chan Discusses the Personalization Paradox Now Facing Marketers 
The Internationalist Trendsetters is written by Deborah Malone, founder of The Internationalist.
Ask Julie Chan, Global Consumer Engagement Lead at Pfizer Consumer Healthcare, about issues concerning data, brand trust and privacy, and she'll admit that marketers are facing a " paradox." She says, "On one hand, companies need to use data to provide relevant brand experiences. On the other, consumers are mindful of sharing their data and protecting their privacy. To navigate this paradox, marketers should make it clear that select information can benefit the consumer."
Without question, data-led marketing has become a fundamental part of advertising and business strategy; it is now a requirement, rather than an option. While customer data has grown more complex and can seem overwhelming, neglecting the use of data in marketing strategies can be a missed opportunity.
According to Julie Chan, "Data-led marketing can be as simple as being able to put the right message in front of the right people. For some of our brands with very specific audiences, we aim to build an audience profile online that is as close as possible to audience needs. Data tells us who our consumers are and where they want to go, their interests, motivations and desires. It allows marketers to gain rich audience insights and positively impacts customer experience through personalized marketing, cross-selling and up-selling, as well as measuring business impact. Without the use of data, our digital campaigns would be very broad and result in the same level of wastage that we associate with traditional media channels."
She also emphasizes that brands have always been built on a foundation of trust. "What needs to change today is how brands are building and maintaining trust with consumers. Currently, consumers are not convinced that companies are doing enough to protect them. Brands should adopt a "consumer-rights approach" to data management.
Julie Chan recommends three things brands can do to ensure they are focusing on consumer rights:
Employ Data Management Practices and Technologies that capture explicit consumer consent and adhere to "toughest privacy laws."
Show Them the Value: Adopt a scalable AI solution to provide consumers who give consent with personalized experiences.
Prioritize and Project Transparency: Provide visibility into how a brand views and treats every person based on their data and ensure that consumers can modify their information.  
She adds, "Even if it takes over-communication, marketers should go the extra mile to explain to their consumers how the data they will share will give them the experiences they want. They should also provide consumers with control over what information they share and be clear about how insights will be used. Salesforce research shows that 92% of customers are more likely to trust businesses with their data when they're given control over what's collected about them. In order to meet these consumer demands, marketers need to provide clear avenues for control for them, such as a consent management dashboard that shows which data is being used and how."
"Collecting customer data with consumer approval in a transparent and meaningful way, allows for richer customer experiences. Brands are leveraging this increasingly."
Consumer packaged goods (CPG) brands have an additional challenge.  Product sales are still largely offline, and the customer relationship is primarily with the retailer, and not with the brand-- making it difficult to leverage data in a way that is actionable and has a direct impact on sales. 
She notes, though, that CPG brands are working around this challenge:
More companies are creating first-party data through brand loyalty programs, ecommerce, and behavioral data. Kellogg's, Unilever and Kimberly-Clark are leading the way with in-house DMPs (Data Management Platforms) that collect first-party data to leverage as a catalyst for the precision required to deploy efficient cross-channel campaigns.
Brands are asking for Retailer data.  P&G is just one of the companies requesting retailers to supply customer data so that it can serve more targeted ads.
CPG brands are attempting to test the water online and are now turning to direct-to-consumer (DTC) strategies.  Nike, for example, forecasts its DTC sales will reach $15 billion by 2020.
Monthly Subscription Services that bypass chain retailers entirely.  Procter & Gamble recently launched Tide Wash Club, a subscription service for Tide Pods. Unilever's Dollar Shave Club is also based on this principle.
Personalized Recommendations Through Machine Learning. By going direct-to-consumer, CPG companies can bring these insights in-house and in real-time. For example, Bear Naked granola, through its e-commerce platform, BearNakedCustom.com, allows customers to create their own granola mix and buy directly from the site.
"There is definite industry shift in data usage, and brands are turning away from third-party data as consumer concerns for data privacy rise," says Julie Chan. With GDPR, Facebook and Cambridge Analytica events and the general climate around customer data privacy, brands are recognizing the value of a direct engagement with their customers.
She adds, "Most companies still have a lot of work to do around collecting and leveraging more 1st and 2nd party data.  Relying on 3rd party data for marketing also doesn't allow for much differentiation as competitors are likely to have access to the same data set and often it is out-of-date by the time the marketers can act on it. However, there is a lot we can learn about consumers' interests and motivations through our owned channels like our brand websites and social platforms. The challenge is to streamline the data and connect it in a way that is actionable.
Direct relationships create a higher expectation for personalized content from brands while also heightening the risk of becoming intrusive. If performed correctly, personalization derived from a direct relationship can lead to serious returns for marketers. Starbucks, for example, created a gamified mobile app with an integrated reward system that used purchase history and location information. The initiative led to increased revenue of $2.56 billion."
So, are we entering a new age of privacy? Julie says, "Maybe not a new age of privacy, but certainly a tipping point in society.  Marketers are caught in a clash between the public's need for respect and privacy protection versus pervasive data collection as a standard business practice where personal information is widely available and offered online. This dichotomy presents cause for concern, but also business opportunity for marketers as brands that are seen to respect and protect consumers' personal data hold greater affinity for consumers as trust and transparency take center stage.