Craig Dubitsky  
See the current issue
of The Internationalist magazine
Find out how to sponsor an issue of Trendsetters
---
If you have spotted a trend or given a recent presentation on a global issue, please tell use and don't forget a photo of yourself!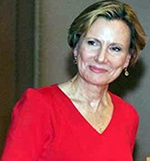 To submit to Trendsetters, contact me at: linkedin.com/in/deborah-malone-ab5897,
The Internationalist group on LinkedIn: https://www.linkedin.com/groups/2560753/or at Twitter--@DMaloneIntl
Trendsetters: Hello's Craig Dubitsky Talks About Today's Changing Brand Expectations... 
The Internationalist Trendsetters is written by Deborah Malone, founder of The Internationalist.
Craig Dubitsky, "Friendly Founder" of Hello Products, the fast-growing line of natural oral care brands, believes that consumers want to understand the WHY of brands, not just the WHAT and the HOW.  
He says, "As people have greater access to information, they naturally want to know more about everything—especially the products they choose.  For example, consumers now pay much closer attention to where and how ingredients are sourced. At Hello, we not only know our mint growers in Oregon, but the packaging of our fluoride free pastes states exactly what all our ingredients do.  Provenance, transparency and storytelling all matter to how brands are perceived today. Marketers can think of these pillars like an emotional and cultural form of block chain-- with its traceable process of decisions—as 'transparent is the new black.' "
Craig Dubitsky is obviously on to something, because recent growth for Hello has been dramatic.  He shared that the company has received inbound interest in the brand from prominent retailers, e-tailers and distributors from over 80 countries, and that Hello Products provided over 60% of the growth in the retailer-defined natural segment of oral care across Food, Drug and Mass retailers in the US in 2018.  Plus, the brands are growing steadily online at Amazon and on Hello's own website, as well as through Henry Schein, the largest distributor to dental professionals, as more hygienists and dentists embrace the brand for both its product efficacy and company ethos. 
What makes Hello so special?  Craig Dubitsky is obsessed with design, transformational brands, and making products that elevate the every day.  He says, "We're generating joy in a category that's essentially been joyless.  Oral care brands traditionally have been marketed through fear and shame—if you're not whitening, you're frightening.  It's felt as much about oral scare as it's been about oral care—and the offering are often full of unfriendly ingredients.  When you engage with a personal care brand or company, we believe that experience should be personal, relevant, beautiful, and as natural as we can make it.  We're on a mission to make the world a friendlier place, starting with your mouth, and that's why we use thoughtful ingredients that are so delicious you'll rush to brush." 
While some have characterized Hello as a category disruptor, Dubitsky would disagree.  "Our brand and products are designed to delight; the only folks who say we're disrupting typically are the folks being disrupted. I've never heard anyone say, 'Wow, have you tried that new hello charcoal toothpaste? It's so disruptive!' We've also been called a challenger brand, but I'd say we're just trying to have a different type of relationship with people—not consumers, but with people, and help evolve the narrative of the category and the way folks engage with their oral care products and routine." 
While many brands are working hard to explore their purpose, Dubitsky says, "Hello's purpose is simple:  create products that are as natural as we can make them, and that are for the 100%, not the 1%.  We wanted to create a better product that everyone can afford.  We are thrilled to be in all doors at amazing retailers like Walmart, Target, CVS, Safeway, Kroger, HEB, Wegmans, and Supervalu, and online at Amazon, Grove Collaborative, Thrive Market and our own website. Thoughtfully sourced, beautifully designed, vegan and cruelty-free products no longer have to be expensive or hard to find."
He quickly adds, though, that ingredients are just one part of Hello's success.  "Anyone can create a brand that's naturally sourced.  Consumers want brands that stir them emotionally.  Functional is table stakes today; brands need to truly connect and absolutely deliver all they promise.  We live at a time when people are searching for meaning.  They want to join things, not merely transact with them. If a product isn't thoughtful, authentic to its ethos, compassionate and honest, people can tell it's not genuine or it's working too hard to retrofit to these times. You simply can't knock off soul."
According to Dubitsky, the goal is to never stop innovating.  "My job," he adds, "is to magnetize the place, and remove road blocks."  In a direct-to-consumer world, he's less worried about cheaper prices and faster delivery than he is about the product itself and the experience around it.  "It always comes back to the experience with the product and the brand, and the people who are making the magic happen, and we're fortunate to have an incredible team here. We're bringing something new to a massive, daily-use category that hasn't seen a lot of change, and we're so fortunate to have an incredibly talented and passionate team. We're living our ideals, and that's a big part of what makes Hello special. Our brand is called 'Hello'--that means it should live up to being friendly, thoughtful, interesting and accessible. That's why anyone can skype with me in real time right from our website. We're serious about being friendly."
Craig Dubitsky was an early investor and board member in Method, the co-founder and creative lead at eos, the CMO of Popcorn, Indiana, a special advisor to Seventh Generation, and he helped launch Boots in the US. He is also Chairman of Lexicon's Advisory Board. He was named to Advertising Age's Creativity 50 as one of the Most Influential and Innovative Creative Thinkers and Doers. He's an Entrepreneur in Residence at Babson, and a founding advisory board member at the University of Rochester's Ain Center for Entrepreneurship at the Simon School of Business.