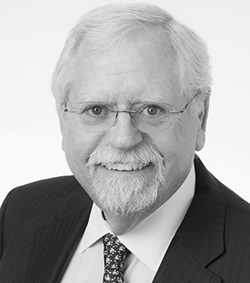 Doug Wood
Doug is an adjunct professor of advertising law at the University of New Hampshire School of Law and the University College Cork in Ireland.
He is the author of six books: Please be AdVised: A Legal Reference Guide for the Advertising Executive, a trade book described by a leading advertising executive as the "bible of the industry;" 101 Things I Want to Say … The Collection, a book of parental advice; Presidential Intentions, Presidential Declarations, and Presidential Conclusions, a trilogy of novels of historical fiction; and a memoir entitled Asshole Attorney: Musings, Memories and Missteps in a Forty-Year Career.
See the current issue
of The Internationalist magazine
Find out how to sponsor an issue of Trendsetters
---
If you have spotted a trend or given a recent presentation on a global issue, please tell use and don't forget a photo of yourself!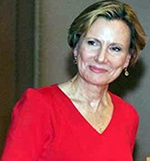 To submit to Trendsetters, contact me at: linkedin.com/in/deborah-malone-ab5897,
The Internationalist group on LinkedIn: https://www.linkedin.com/groups/2560753/or at Twitter--@DMaloneIntl
TRENDSETTERS:  Reed Smith's Doug Wood Looks a Marketing Growth in 2019 from a Legal Perspective 
The Internationalist Trendsetters is written by Deborah Malone, founder of The Internationalist.
Doug Wood is a partner at Reed Smith and a member of the firm's Entertainment and Media Group.  He also leads the Advertising and Marketing Law team, which was recognized by U.S. News & World Reports as the 2018 Law Firm of the Year for Advertising Law.
Last week, when speaking at an Internationalist/ANA Think Tank entitled, "What's on the Minds of Marketers," he underscored how the last several days represented a "watershed week" for advertisers in terms of key issues and concerns for the coming year.
The issues in the news included:
Microsoft's Edge mobile browser announced it would provide fake news warnings through NewsGuard to help users visiting news and information sites avoid misleading content.
This week, Google became the first U.S. tech giant to be penalized under GDPR as France's National Data Protection Commission (CNIL) fines the company 50 million euros ($56.8 million).
At the same time, Google also won a deal to deliver the world's first major cloud-based programmatic ad exchange.  This is the first major online ad exchange to operate without a server and promises to be faster and more scalable with global reach.
Facebook made public it's new brand safety certification platform for marketing partners. They'll be working with DoubleVerify and OpenSlate.
The Wall Street Journal published an opinion piece by Mark Zuckerberg on January 24th called The Facts About Facebook. He states, "Ultimately, I believe the most important principles around data are transparency, choice and control." As a result, Doug Wood asks why there is a need for a "walled garden" if this is Facebook's driving belief. 
A summary of Doug Wood's top trends regarding "Growth in 2019 from a Legal Perspective" follows.  He emphasizes, "A central goal of the ANA's industry leadership is growth. I can think of no better springboard into 2019 than to discuss how legal issues will affect growth in years to come. Here is an outlook on legal challenges marketers who care about growth need to keep in mind in 2019."
The Terrorist Trio: Brand Safety, Bot Fraud, and Fake News
We all know Internet fraud is rampant. Marketers have been battling the menace for years knowing that much of their investment in digital media is ending up in the wrong hands. ROI is diluted by a bloated ecosystem of suppliers skimming a dollar here and a dollar there while adding no value. Worse, some of the money goes into the hands of terrorists. Progress is being made and the dialog is getting louder, but if growth means anything in 2019, marketers need to increase their voice even more and make greater demands of their suppliers to invest in solutions rather than excuses, clean up the supply chain rather than lament about its complexities, and earn rather than burn the dollars they're paid. Growth will be hindered as long as this cancerous trio continues to infect the industry.
The Watchful Eye of the FBI
Following Jon Mandel's 2015 revelations, the 2016 K2 Intelligence bombshell, and the 2018 McKinsey reaffirmation of questionable business practices in media buying, the FBI stepped into the controversy with an October request for ANA members to assist in its criminal investigation. This development may be a game changer in 2019 and finally raise the curtain on the business of media buying. Or it may not. It is now up to marketers to step forward and cooperate with the FBI. No doubt doing so is a very hard decision with many ramifications. However, if growth is the industry goal, cleaning up the media buying landscape and cooperating with the FBI investigation is a mandate. Step up or step out.
Accounting for Transparency
Now that many marketers have restructured their contracts with agencies with respect to creative, production and media buying, the most important step forward in 2019 is auditing. One surprising discovery over the past three years is the somewhat shocking fact that many marketers have never exercised the audit rights included in their contracts with agencies. The lack of follow-up undermines the very purpose of having a contract in the first place — to assure accountability among suppliers spending millions and sometimes billions of dollars, and to provide oversight into the consequent risks to shareholder value. Transparency means nothing without accountability. A component for growth in 2019 should be audit, audit, audit.
Growth and the Duopoly Two-Step
Facebook and Google both love to talk the talk. They say they embrace measurement, share data fairly, and provide meaningful proof of ROI. Yet their walled gardens belie the sincerity of all those assurances and hamper growth. With control of more than 80 percent of the billions spent on digital media, 2019 must be a year of transparency for Google and Facebook. If marketers want to assure sound stewardship of the billions invested, much more must be forthcoming from the duopoly. The 2018 ANA word of the year is "Brand Purpose." If Google and Facebook are the partners in growth they purport to be, we'd like to understand Facebook's and Google's brand purpose as well. That may be revealed through actions by Congress, the DOJ, or the FTC. But marketers also play a pivotal role in pressuring the digital giants to be accountable. Do not let up in 2019. In fact, dial up the pressure with a loud public voice.
Growth and the Oligopoly Six-Step
We have seen massive management changes in the top six holding companies in 2018 and the creation of what may become the seventh as Sir Martin Sorrell reinvents the wheel yet again. Yet little has changed in the larger competitive landscape. The vast majority of spending by major marketers on creative, production, and media remains with the big six. While marketers move accounts around among them, there has been little impact on competition in the greater marketplace. That may be changing and 2019 could be a bellwether year if the trend to in-house agencies and the entrance of the consulting companies into the competitive mix continue. Some healthy competition that challenges old and often stale structures and practices at the entrenched holding companies serves the best interests of marketers. It is long overdue.
Privacy Potholes
Changes in privacy laws are making us all spin in confusion. Anyone in the digital supply chain that tells a marketer it has all the answers to their privacy concerns and knows how to reach targeted consumers while staying within the bounds of the legal rules is fooling either themselves or the marketers they represent. In 2019, marketers will face significant privacy changes and need to prepare themselves now. It is also crucial that marketers have a voice in addressing privacy concerns and solutions. While some pundits may find it counter-intuitive, consumers and marketers actually have the same interests — a shared loyalty for brands that deliver what consumers want. Everyone in between, regardless of how well-intentioned they may be, has their own motivations and perceptions on privacy restrictions that may not be consistent with those of marketers. In the end, however, no one can question that growth and consumer privacy go hand in hand. Marketers need to lead the debate.
Meaningful Measurement
The Media Ratings Council continues to establish measurement standards across all media platforms with particular emphasis in 2018 on digital. It has been a valiant effort for a number of years and made great strides in providing marketers with critical measurement tools. In 2019, it is time for marketers to have direct and unfettered access to log level data. It is readily available and the excuses for not providing it are no longer acceptable. It is the data needed to address the myriad of issues marketers face: issues like dilution of their investment before their message reaches consumers or finding out who is profiting as the money flows from the demand side through the supply side. Log level data is directly linked to proving growth. Without it, there are no true, verifiable measurement standards.
MORE
Douglas J. Woodhas more than 40 years' experience representing the entertainment and media industries, including individuals and multinational companies in motion picture, publishing, advertising, marketing, promotions, unfair competition, intellectual property, and e-commerce matters. Doug serves as legal advisor to several worldwide trade organizations and is General Counsel to the Association of National Advertisers, the Mobile Marketing Association, the Advertising Research Foundation, and the Advertising Council. In addition, Doug is the founder and emeritus member of the Global Advertising Lawyers Alliance (GALA), an international network composed of independent law firms that have expertise in advertising and marketing law with members in more than 80 countries.
Doug led the advertising industry's legal team in the transformative media transparency investigation in 2016 and establishment of the industry standard contract template. In the dozens of media buying contracts he and the Reed Smith team have negotiated, his focus and knowledge of transparency issues make him and the firm the industry's leading experts on the topic. Doug also has considerable experience in intellectual property issues that arise in connection with marketing brands, including false and deceptive advertising, copyright and trademark licensing and infringement, and the growing global concerns relating to privacy and data security under the European Union's General Data Protection Regulation.