Jonathan Barnard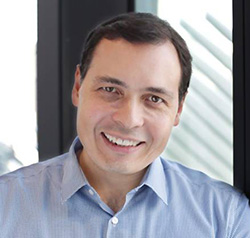 Brian Wiese
See the current issue
of The Internationalist magazine
Find out how to sponsor an issue of Trendsetters
---
If you have spotted a trend or given a recent presentation on a global issue, please tell use and don't forget a photo of yourself!
To submit to Trendsetters, contact me at: linkedin.com/in/deborah-malone-ab5897,
The Internationalist group on LinkedIn: https://www.linkedin.com/groups/2560753/or at Twitter--@DMaloneIntl
TRENDSETTERS: TRENDSETTERS: Two High-Profile Forecasters Anticipate What 2021 will Mean for Advertising, Marketing & Media
The Internationalist Trendsetters is written by Deborah Malone, founder of The Internationalist.

Jonathan Barnard,Head of Forecasting and Global Intelligence at Zenith, and Brian Wieser, Global President of Business Intelligence for GroupM, have been in the business of advertising forecasting, intelligence and trend watching for an exceptionally long time. Given their experience through numerous financial swings and business precedents, few are more likely to aptly guide the industry after a year like 2020. Jonathan joins us from London, while Brian joins us from Portland… and despite the number of time zones in between, they agree on potential outcomes for several macro issues, but often differ somewhat on a variety of specific industry concerns going forward.
Both have deep understanding of economic and industry dynamics, consumer behaviors, media partners and technology platforms.  Jonathan Barnard is Head of Forecasting and Director of Global Intelligence at Zenith, the ROI Agency, where he is responsible for developing market-leading insight, analysis and thought leadership, while coordinating a global network of experts.  He is a 25-year veteran of Zenith. 
Brian Wieser, a high-profile analyst of the marketing and media industries, joined WPP media-agency conglomerate GroupM as Global President of Business Intelligence in February 2019. Prior to GroupM, he was a senior analyst at Pivotal Research Group.  Earlier roles included Executive Vice President and Global Director of Forecasting for Interpublic Group of Cos.' Magna Global and an investment banker at Lehman Brothers.
To hear more from both Jonathan and Brian about their forecasts for 2021, tune in to our Trendsetters podcast as they talk about changes to come and how this year is shaping up to be quite different than last year—fortunately!  CLICK HERE.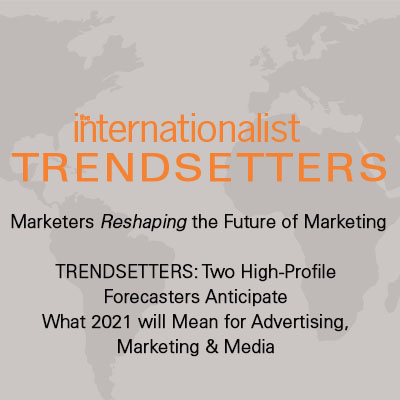 In our conversation, we discuss the following:
The value of forecasting now, particularly as we leave behind a year like 2020.
The surprises of 2020—in terms of growth areas or unanticipated resilience.
One word (or phrase) that characterizes the coming year.
Countries that will be a bellwether for recovery.
What digital media growth means for eCommerce, as well as performance-based marketing, rather than brand building.
When ad spending will reach or surpass pre-pandemic levels.
For some key video highlights of our discussion, CLICK HERE.